Click HERE to see our July 2017 Newsletter!
The Shaw Shore Team
July 2017 Newsletter
Stockton plans to open its 675,000-square-foot, $220 million Gateway Project — a campus for the university that includes an academic building, housing for more than 500 students and a parking garage in Fall 2018.
In addition, parking garage topped by new offices for South Jersey Gas Company.
In Summer 2018, Hard Rock is expected to open its new property. Hard Rock International and investors Joe Jingoli and Jack Morris plan to spend $500 million renovating and rebranding the property. The Hard Rock project is expected to generate more than 1,000 construction jobs and 3,000 permanent jobs, according to the company. Hard Rock Hotel & Casino Atlantic City is expected to open by Memorial Day weekend after a nearly yearlong transformation of the former Trump Taj Mahal, a company executive said. Over the next year, Hard Rock will convert the Indian palace-themed property into one of its rock 'n' roll-themed casino resorts.
July 29th- VENTNOR CITY SPRINT & COASTAL REGATTA
This summer Ventnor will play host to an exciting rowing regatta on July 29, 2017 in Ventnor Heights, NJ. Rowers are coming together to help raise money for the Viking Rowing Club, a non-profit organization founded over 50 years ago. The club will be using the event proceeds to benefit their current Youth and Masters programs, Adult Learn-To-Row program, and fund a new program for retired and disabled veterans. Rowers can register on RegattaCentral.com and the event will be FREE to all spectators.
August 4th- MARGATE MEMORIALS LIFEGUARD RACES
Cheer on your favorite lifeguards as they compete against the best guards of the Jersey shore. Located at Decatur Avenue Beach; Margate, NJ. The races start at 6:30 PM.
August 5th- VENTNOR GO GREEN BOAT PARADE
The Nights in Ventnor Go Green Boat Parade will begin 5 p.m. Saturday, Aug. 5, launching from Ski Beach at Dorset Avenue at the bay.The rain date 4 p.m. Sunday, Aug. 6. The boat parade winds its way through the back bay, ending at the Doc Holland Boathouse in Ventnor Heights, where a picnic will be held. Decorate your canoe, kayak or people-powered vessel with a fun theme.
August 12th- LONGPORT FIREWORKS
Longport is pleased to announce that FIREWORKS will be scheduled for August 12 with a rain date of August 19. It will begin at 8pm.
August 19th to 20th- VENTNOR COMMUNITY YARD SALE
Community Yard Sale Coming August 19th & 20th. The Ventnor Community Yard Sale will be held on two days this year, Saturday, August 19, and Sunday, August 20, 2017.
Southwestern-Style Shrimp Taco Salad
Ingredients
1/4 cup fresh lime juice

2 tablespoons olive oil

1 teaspoon ground cumin

2 teaspoons minced garlic

2 teaspoons maple syrup

2 teaspoons chipotle hot sauce

3/4 pound medium shrimp, peeled and deveined

2 ears shucked corn Cooking spray

1 cup chopped romaine lettuce

1/2 cup chopped green onions

1/4 cup chopped fresh cilantro

1 (15-ounce) can black beans, rinsed and drained

3 plum tomatoes, chopped

2 ounces baked blue corn tortilla chips (about 1 1/2 cups)

1/3 cup light sour cream

1/4 cup diced peeled avocado Lime wedges (optional)
Step 1- Prepare grill to medium-high heat.
Step 2- Combine lime juice, olive oil, cumin, garlic, syrup, and hot sauce in a small bowl, stirring with a whisk. Place the shrimp in a shallow bowl. Drizzle 1 tablespoon of the lime juice mixture over shrimp, tossing gently to coat. Reserve the remaining lime juice mixture; set aside. Thread shrimp onto metal skewers. Lightly coat corn with cooking spray. Place shrimp kebabs and corn on a grill rack coated with cooking spray. Grill 8 minutes, turning kebabs once and turning corn frequently until browned. Remove from grill; cool slightly.
Step 3- Remove shrimp from skewers, and place in a large bowl. Cut kernels from ears of corn. Add corn, chopped lettuce, green onions, cilantro, black beans, and plum tomatoes to shrimp. Drizzle reserved lime juice mixture over the shrimp mixture, and toss gently to combine.
Step 4- Divide tortilla chips evenly among 6 shallow bowls; top each serving with 1 cup shrimp mixture. Combine sour cream and diced avocado in a small bowl; mash with a fork until well blended. Top each serving with about 1 tablespoon sour cream mixture. Serve with a lime wedge, if desired.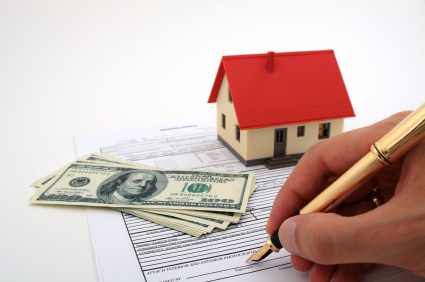 Whether you're buying or selling a home, it is important to ask questions.
The 7 most important questions you need to ask your Realtor:
1. What is my home worth?
2. Can you sell within my time frame?
3. How much can I afford to buy?
4. How do I get my home ready for sale?
5. What can an licensed real estate professional do for me that I can't do for myself?
6. Do you have a plan to sell my home?
7. When can we get started?
Call The Shaw Shore Team
We can answer these questions for you!
_____________________________________________________
The Shaw Shore Team- The Key To All Your Real Estate Needs